招聘
招聘|皇家加勒比游轮招贤纳士啦
类别:招聘|来源:|发布时间:2019-09-26 03:35|评论(0)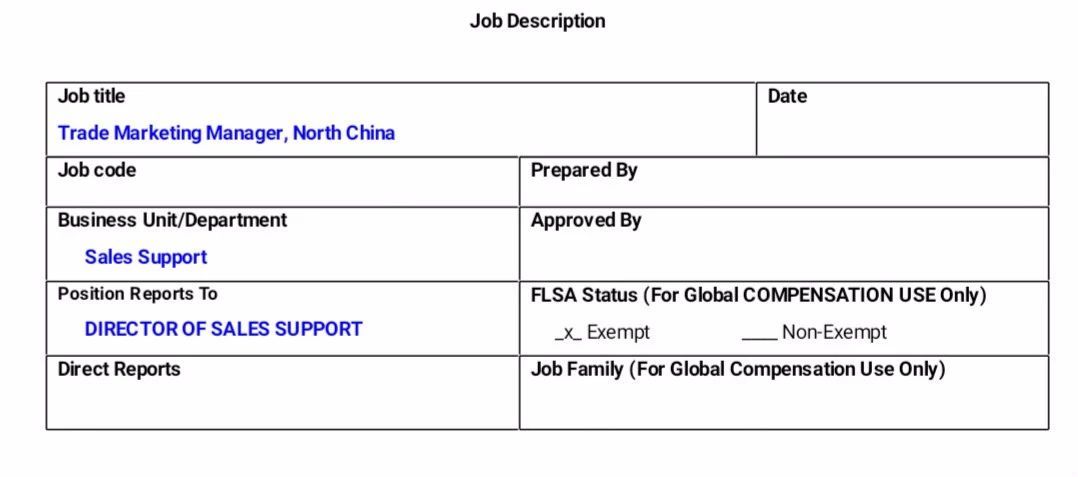 Position Summary:
This position requires rich knowledges and experiences of overall travel industry environment of North China. Candidate will need to deploymarketing strategies and marketing activities to support trade partner and theirsales,ultimately to support RCI business development from North China and itsregions.


Essential Duties and Responsibilities:

To understand the most updated RCI China sales and marketingstrategy as well as trade needs from North China regions, both internallyinside RCI and externally among trade industry.

To be responsible for a dedicated trade marketing budget, developtrade marketing and communication strategy, Go to Market plan as well as AOPplan, to be responsible for effective execution, laser focus on North Chinahomeport product and its business growth.

Negotiate with key and potential trade partners decision makers andmarketing team to explore opportunities to share trade resources, propose andexecute co-op investment, to ensure maximization of return on investment.

Develop, implement, monitor efficiency of trade marketing activities,including events (trade gala dinner, product launch event for trade, traderoadshow, product seminar), as well as POSM design approval, production anddistribution and all kinds of trade partnership projects.

Develop and maintain positive relationship with airlines, tourismboard and special interest travel marketers in order to achieve a win-win network.

Work closely with central marketing as well as regional trade marketingmanagers to understand China level business focus and campaigns as well asregional varieties and share with resources.

Performs other duties as required. This job description in no way states orimplies that these are the only duties to be performed by the employeeoccupying this position. Employees willbe required to perform any other job-related duties assigned by theirsupervisor or management.


SUPERVISORY RESPONSIBILITIES:

List anyresponsibilities for direct reports.

This position will have no direct reports, but resources from a shared supporting team, who issupporting all regional trade marketing managers from all different regions.
This position will report directly to Director of Sales Support, dot-lined report to North China DOSM.
This position will need towork very closely andparallel with different trade marketing managers who support respective regional DOSMs for bothHomeport and outbound business.
Financial Responsibilities:
List anyresponsibilities for budget, expenses and/or achievement of revenue targets.
This job will need to manage an overall annual tradebudget.

Qualifications:
List the minimum level of education and experience required to perform the work at the entry level of the job.
Rich knowledges at travel industry, for instance from North China and its regions.
Solid experience in related Marketing Function (Brand, Product, Trade Marketing).
FMCG industry or experience in an international brand company is a plus.
Rich knowledge and experiences at budget management.
Knowledge and Skills:
List specific knowledge and skills necessary to perform this job related to the Essential Duties and Responsibilities identified above.

Very good and fluent in both oral and written English
Good presentation and very good communication skill
Strong collaboration attitude and conflict management skill
Sensible to business data and good at translating data to business implication
Willing to work under pressure
Frequent travel


更多资讯请点击首页或关注旅行社资讯网公众号